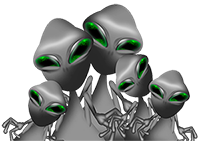 A space alien family with green eyes - PNG image with transparent background.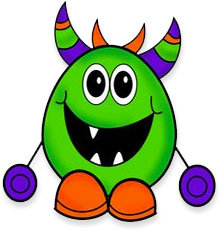 Happy little space alien with horns and a great big smile clipart.


Waving space alien with a transparent background. We like this guy but after 23 years perhaps we should retire him.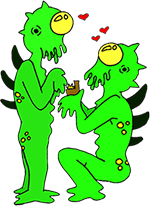 Two aliens in love. Will you marry me?
(I guess aliens can't get on one knee)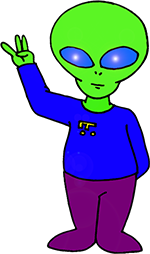 Alien working on his best Spock impression.
(needs work or perhaps another finger)


Floating alien with many eyes animation.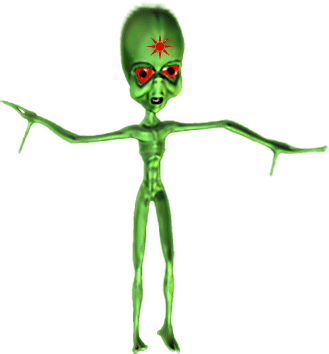 Gravity is playing havoc on this aliens face.
(best on light colored pages)


Alien with a funny walk created for dark pages.
(could be earth's gravity)


Green alien is reaching for the stars.
(black background)


Alien with a funny walk created for white and light pages.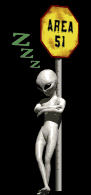 Alien resting near Area 51.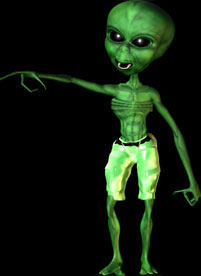 Phone home?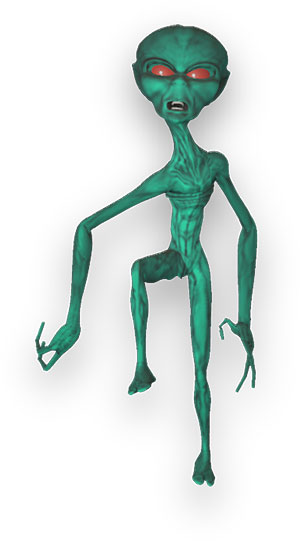 Alien with red eyes and a warped body.


Green happy alien bouncing up and down. The animation has a transparent background.