PowWeb Hosting
Unlimited Storage - Unlimited Data Transfer - Free Domain - $3.88/month
The one plan, one price web hosting solution. PowWeb provides all the features needed for a modern website and business. Unlimited disk space for all your files and storage requirements. Unlimited bandwidth to surpass the needs of a growing business site.
Operations Control Panel, DNS Management, Sub-Domains, 24/7 FTP access and password protected directories to manage and maintain a superior web presence. Instant script installer with library including Joomla, WordPress, Coppermine Photo Gallery, phpBB bulletin board, Gbook, WebCalendar, AgoraCart shopping cart, osCommerce, X7Chat and more for inter activity and e-commerce.
PowWeb supports PHP4 & 5 and Perl5. Plan includes support for sendmail, cgi-bin, SSI, .htaccess, Cronjobs, Flash, Shockwave and Midi. The one plan includes 75 MySQL Databases, phpMyAdmin and daily database backups plus full e-mail services with WebMail, e-mail forwarding and spam filters.
Phone, e-mail, forum and live chat 24x7 customer service. PowWeb comes e-commerce ready with ShopSite Shopping Cart, OsCommerce Shopping Cart, SSL shared secure certificate and accept Paypal payments.
Turbify Web Hosting
Unlimited Storage, Unlimited Data Transfer, Domain Included - $2.92 - $5.22/month
Online Design Tools, free SSL Certificate, 24/7 Online and Phone support - Dreamweaver, Adobe GoLive, and Microsoft Publisher Support.

Photo, audio, and video galleries plus merchant services available
Featured Services:
1000 email addresses with unlimited storage, Customizable site designs, FTP accounts, toll-free phone support, email support, free sitebuilder, Perl 5.8.7 support, MYSQL 4.1, PHP 5.3.6, site statistics, access logs, PayPal support and site search included. Complete business web hosting.
Turbify hosting plans with all the support you will need.
HostPapa Hosting
Unlimited Data Transfer, Unlimited Storage - $2.95 - 12.95/month
24/7 Support, ASP, Unlimited MYSQL Databases, Free Domain, Zen Cart Shopping Cart
Hosting plan includes:
FTP, Control Panel, Password Protected Directories, SC, POP3 E-Mail Accounts, PHP, APS Script Library, Python, Ruby on Rails, b2Evolution blog, Python, Perl, CGI-BIN, SSI.
SSL Secure Server, Sub Domains, Dreamweaver Compatible, Shell Access, 10 Domains, Mailing Lists, Macromedia Shockwave, Flash, Ecommerce Solution - ASP Hosting, JSP & Servlets Available. Web hosting cheap with all the quality and service you demand and deserve.
EasyCGI Hosting
40GB of Storage, Unlimited Data Transfer - $2.95 - $5.95/month
Web Site Builder, ASP, Host Unlimited Domains, 24/7 Phone and Online Support.
SSL Certificate
Featured hosting services:
Perl, PHP, ASP Active Server Pages, MySQL, Administration Control Panel, WebTrends Traffic Reports, SSL, Server Side Includes, POP3 email accounts, Web Based Email, password protected directories.
Bluehost
Unlimited Storage, Unlimited Bandwidth - Unlimited Domains - $2.95 - 13.95/month
Free Domain, .htaccess, MYSQL Databases, Site Builder with templates, PHP 5, Perl 5, SSI
Hosting services with Bluehost include:
Unlimited Sub Domains, FTP, CGI-BIN, SSH, Webmail, Site Stats, Cronjobs, Hotlink Protection, Unlimited Email Accounts, Drag and Drop Site Builder, Bloggers, Image Galleries, SSL, OS Commerce Shopping Cart, Agora Shopping Cart, Password Protected Directories, Streaming Video, Social Networking Scripts
Streaming Audio, Flash Support, Macromedia Shockwave, Mirrored Storage Backups. PostgreSQL, Python, Ruby on Rails, Ruby, Javascript/ DHTML, Tikiwiki, Drupal and Joomla.
Netfirms Hosting
Unlimited Storage, Unlimited Data Transfer - $3.49 - $10.95/month
2 Free Domains, 24/7 Phone and Email Technical Support, Clustered Hosting
Hosting services:
Free Setup, 10 -200 POP E-mail Accounts, Free Domain Pointers, Domain Forwarding, PHP, Python, Perl, Server Side Includes SSI, CGI-BIN, Site Builder Software, Photo Gallery, Ruby on Rails, How-to Guides, Web-based Account Manager, Macromedia Flash, Shockwave, Real Audio, Video HTTP Streaming, Web Statistics - Personal and Business Web Hosting.
StartLogic Hosting
Unlimited Storage, Free Domain Name, Unlimited Data Transfer
Unlimited E-Mail Accounts, Control Panel, Money Back Guarantee, CGI-BIN, PERL, PHP, MYSQL, SSL, SSI, FTP, Agora Shopping Cart, Macromedia Shockwave, MIDI File Support, Streaming Audio, Password Protection, Web Page and Document Editor, Unlimited Autoresponders, Form Mail, Blogger, PayPal Shopping Cart - Affordable Hosting Only $2.75/month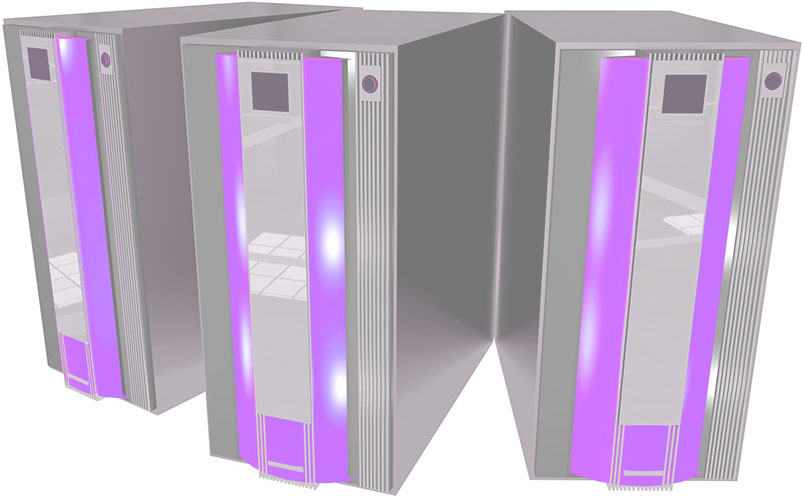 A few notes about the web hosting sites - We (fg-a.com) are NOT affiliated with the hosting websites listed on this page. We do not make any money if you visit the sites and we do not make any money if you purchase their services (this doesn't include the ads, of course). So, feel free to consider as many of them as you wish. Each hosting company page will open in a new window.
These are hosting companies we have followed for up to 17 years and we believe they offer the types of services a small company needs in order to create a modern small business website. Of course, there are many others. Take your time and consider what services you might need in the future. For most of us Website Hosting Services is a long term adventure.