Free Animations - Clipart - Gifs
www.fg-a.com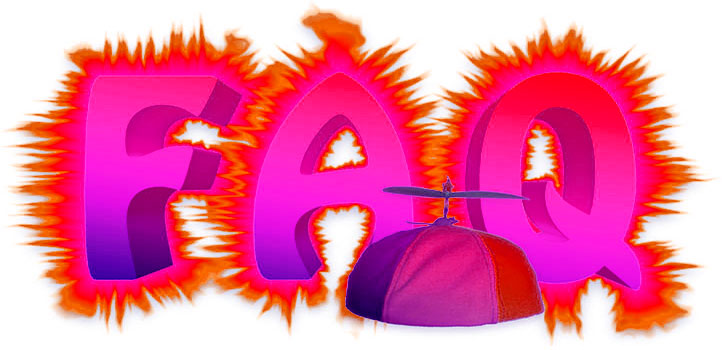 How do I save animations using a Internet Explorer browser?

Can I just Copy and Paste an animation?

When I view the animation I saved it is not animated...

What do I need to create my own animations?

How do I link to an animation?

How can I reduce the size of an image?

Where can I find software to upload my web site using ftp?
Will you make me a custom animation?

I linked to a few of your graphics and one day they were gone, why?

Why isn't my country's flag listed? It's a great country...

To save animations using Internet Explorer: Place your mouse arrow on top of the animation or Gif that you want - click the right mouse button - a window will pop up - click "save picture as" with left mouse button - another window will pop up - choose the directory where you want to save the image then click "save" with left mouse button
Copy & Paste?: No, you cannot copy & paste an animation. Only one frame of the animation will be captured. Instead, use the directions above and save the image you want to your hard drive or a disk. You can copy & paste a single frame static gif image.
Gif is not animated: In most cases the reason an animation you saved is not animated is because of the viewer you are using. An animation cannot be viewed using a paint or photo program. View the animations you saved with your browser. Open your browser (online or off) - left click on "file" in upper left - click on "open" - locate the animation you want to view and double click on it - the animation will open in a new window and will be animated.
ftp software: One of the best ftp software on the market for the money can be downloaded by going to https://www.ipswitch.com The download only takes about a minute and then follow their instructions for installation.
Create Animations: Try one of these animators. They both have free downloads. Try them out. There are many others, just go to Yahoo or Google and search "animator" or "animation software".
Link Animations: The HTML for linking an animation is -
<A HREF="http://www.example.com"><IMG SRC="example2.gif" BORDER=0 HEIGHT=28 WIDTH=86></A>
Replace http://www.example.com with the url that you want to link to - replace example2.gif with the name of the animation in your web directory that you want to use. Change the height & width to the actual pixel height & width of the animation you are using.
Custom Animation: The short answer is no, however, we have over 400,000 animations in stock so if you request an animation, and we have one similar, we will be happy to send it to you as an email attachment.
Graphics Gone: In order to prevent some webmasters from linking to our graphics and bogging down our servers, we rotate our gifs and animations on a regular basis.
Why Isn't My Flag Posted? - When we first decided to add world flags to our site we had to make a decision as to how much bandwidth to allocate (bandwidth was $8.00 per gigabyte back then). Once that decision was made we placed a note on our web site offering to add flags per request. The note was left up until the projected bandwidth was reached (about 60 days). Therefor, the flags that are posted are those that were requested within that 60 day period.
However, in the last year we have begun adding new flags again (2014). We will continue to add countries and perhaps soon yours will be included.

There are no personal or political reasons why one flag is listed and another isn't. If you need a flag that isn't posted just ask and if we have it we will be happy to send it to you as an email attachment(our email policy).
Reduce image size - The easiest way to reduce the size to fit your site is simply change the HEIGHT=60 WIDTH=468 html tags in your document source.

The best way is to open the image in a paint or photo program and choose "resize" or "resample" and change it to the size of your choice. This will provide you with better quality and lower bandwidth usage thereby increasing the speed at which your site loads.
However, if the above suggestions don't help, you can always download a Free Image Resizer such as "The Picture Resizer" at cnet.com.



Clipart and Graphics Menu

Information and Free Services