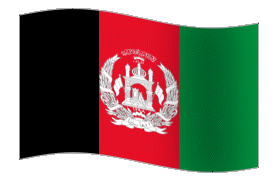 Animated Afghanistan Flag GIF with transparent background.
Country Name:
Conventional long form: Islamic Republic of Afghanistan
Conventional short form: Afghanistan
Local long form: Jomhuri-ye Eslami-ye Afghanestan
Local short form: Afghanestan
Languages:
Afghan Persian or Dari, Pashto, Uzbek, Turkmen and 30 minor languages.

Afghanistan Flag Description:
Three equal vertical bands of black ( hoist ), red in the middle, and green to the right.
Flag has a gold emblem centered on the red band.
The emblem features a temple-like structure encircled by a wreath on the left and right and by an Islamic inscription above.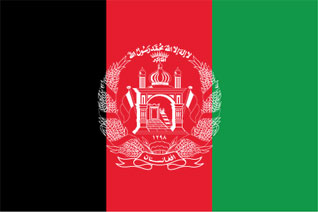 Afghan Flag 318 x 212 pixels - JPEG.

Return To Flags Menu






Clipart and Graphics Menu


Information and Free Services


flag graphics - flag animations



flag gifs