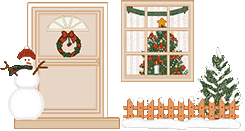 Christmas house with snowman, wreath and tree.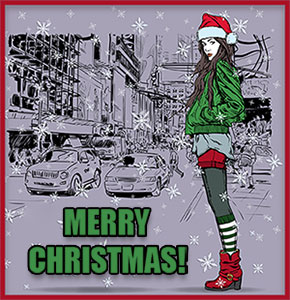 Some Christmas houses are in the city - Merry Christmas!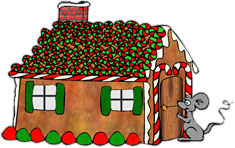 Christmas house with visitor at the door. Gumdrops, candy canes and a brick chimney for Santa.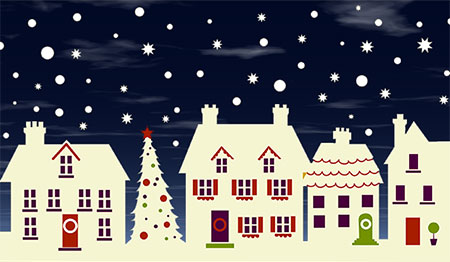 A row of Christmas houses on a snowy night.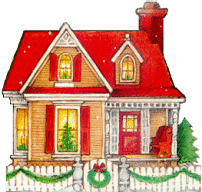 Christmas house with wreath and tree in window.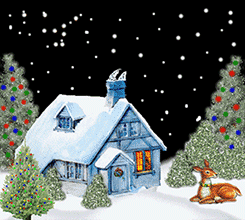 Christmas house with animated snow, deer and flashing Christmas lights.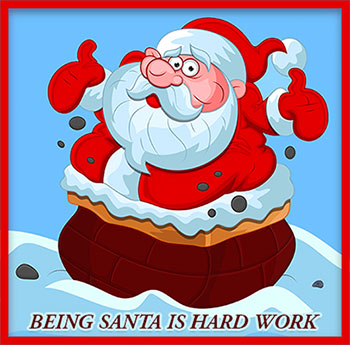 Santa is stuck in your chimney - being Santa is hard work.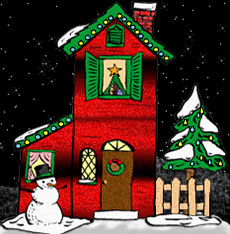 Christmas house at night with plenty of snow on the ground and stars in the sky.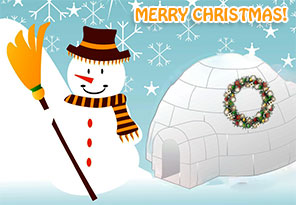 Merry Christmas from the Frosty house.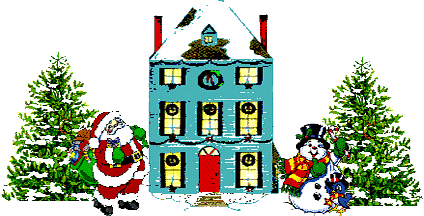 Christmas house with Santa Claus, Frosty The Snowman, wreaths and trees.


Christmas house covered in snow.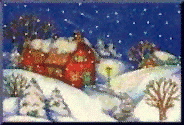 Christmas house animated with heavy snow.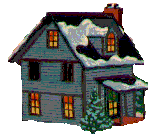 Christmas House with many bright animated lights.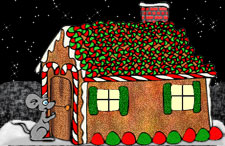 Another Christmas house at night. The lights are on, come inside and get warm.


Just the right present under the Christmas tree.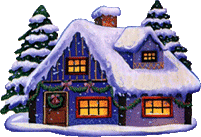 Christmas house with wreaths, garlands and lots of snow.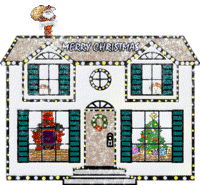 code for animated Christmas house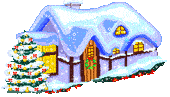 Animated house at Christmas time with snow.