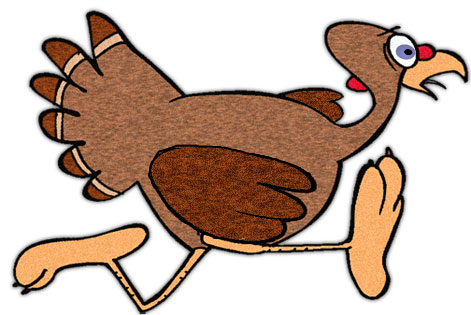 Turkey running for his life. It must be close to dinner time.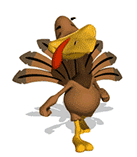 Turkey out for a walk and strutting his stuff. Perhaps he doesn't know Thanksgiving is coming.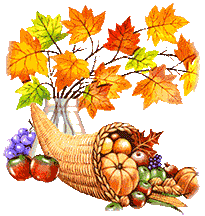 Horn of plenty with autumn leaves.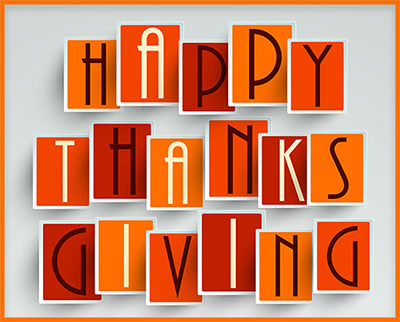 Happy Thanksgiving sign.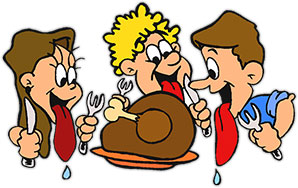 Kids have been waiting all year for a turkey like this one.


Happy Thanksgiving in autumn colors with a little glitter animation.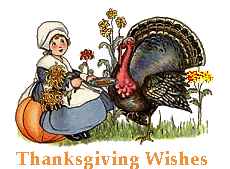 Pilgrim, turkey, pumpkin, flowers.

cornucopia - horn of plenty

turkey with hot feet animated

turkeys get hungry, also

happy turkey with a wave

proud turkey transparent clipart

Funny looking pilgrim with big hat.

Turkey found himself a great hiding place.

Dinner is served! An artist takes pride in her work.

Happy Thanksgiving with pumpkins, grapes, apples and autumn leaves.

Happy Thanksgiving made from autumn leaves with cornucopia and barrow of pumpkins.

Thanksgiving turkey with bright feathers.

Big smile for Thanksgiving.

A scarecrow that is very good at his job. Perhaps he is just excited because he knows Thanksgiving is coming.

Animated hungry turkey scratching out a good meal.

Turkeys preparing a Thanksgiving feast.

Happy Thanksgiving animated.

Smiley riding a turkey.

Chef verses turkey animated.

Happy Turkey Day sign animated.

A turkey and a pilgrim playing a traditional game.

Mayflower under full sail.

Happy Thanksgiving