Chinese Clipart
Home
World Flags
US State Flags
Animated Lines
Animated Animals
Animated Aliens
Animated Flowers
Animated E-mail
Animated Bullets
Animated Buttons
Web Animations

Backgrounds
Borders

Line Gifs
Bullet Clipart
Button Gifs
Misc. Gifs
Fishing Clipart
Arrow Clipart

Holiday Gifs
Christmas Clipart

New Clipart
Hot Clipart
Home Clipart
Cool Clipart
Fun Clipart
Link Clipart
Services & Software
Animation Software
Web Site Design
Graphics Software

Free Services
Free Counters
Free Web Hosting
Free Guestbooks

Free Web Poll
Free MessageBoard
Meta Tags

China Flag Clipart
Flags have transparent background
Animated China Flag Clipart




copy/paste code for animated Chinese Flag
Return to flags menu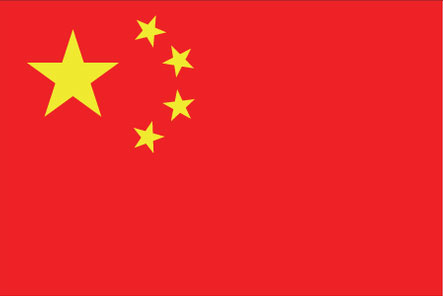 Chinese Flag image - large size.

Chinese Flag Description:
Red with large yellow five-pointed star and four smaller yellow five-pointed stars - stars arranged in a vertical arc toward the middle of the flag - in the upper hoist-side corner.

To Save Animations
PC: Right click on the Chinese flag clipart and choose "save as"or "save picture"
Mac: Click and hold on China Flag image and choose "save image as"
Site Policies Help Main Clipart Menu
China Clipart