Glowing Edges Pattern
Seamless background image of red and yellow in a rough twill pattern. In spite of its bright colors this image works well with light colored text and content.

---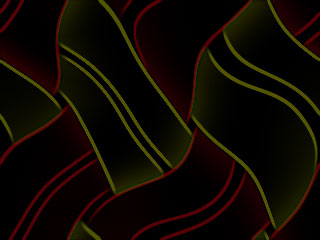 Red and yellow background with black overlay - seamless.
Image Size - 320 x240 pixels, 16KB's in size.
To save this yellow and black weave pattern background image simply select the image above and choose "save image as" or "save image".



glowing pattern, backgrounds, twill, seamless, websites