Tiger Stalking Background
Seamless background image of tiger stalking his prey. Hope you don't have your back turned right now. He looks hungry.
Size - 438x500 pixels, 40kb.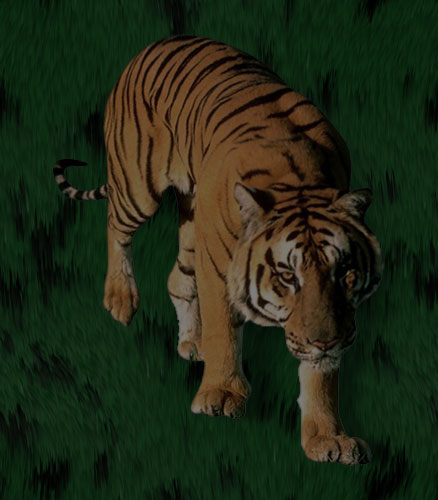 Tiger on the hunt background seamless with abstract grass in green and black..
To save this hunting tiger background image simply select the image above and choose "save image as" or "save image".



tiger, hunt, stalk, backgrounds