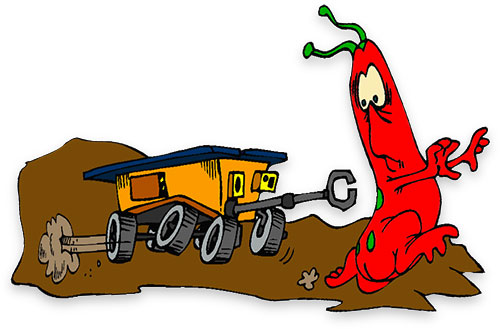 Mars rover collecting specimens. Some specimens are harder to collect than others.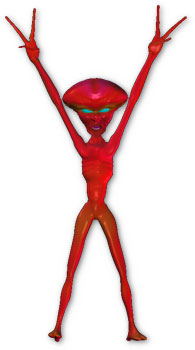 A red alien flashing the universal sign for "peace" and the sign for "I give up"


Alien believes in kicking them where it hurts animation.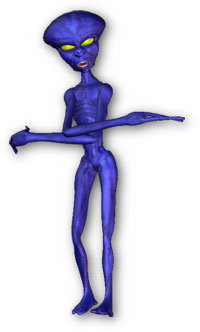 Seen this many times before, "he went that way". Maybe he's just a bit confused.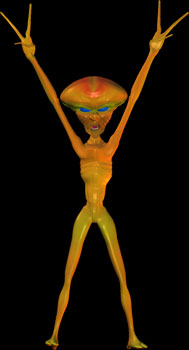 To paraphrase the wise words of Cartman, "it's a darn hippie alien. He hates hippies."


Stop, in the name of love? Or perhaps this space alien is saying, "don't shoot, take me to your leader."